I've been late on my updates, but I'm here and ready to go! This post will be a Bundle Update which holds freebies and new and soon release content.
It's official! Trove will soon be closed beta on Sept 25th! All players who have access to Trove Alpha will also get access to Closed Beta. Also early supporters will get access to Closed Beta and all 13 tier of Bonus Supporter rewards. So snag these limited time rewards before servers closed for beta release here: http://www.trovegame.com/support-trove/.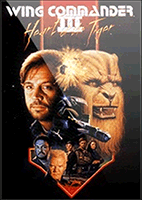 New On the House game from Origin: Wing Commander III: Heat of a Tiger. On the House games are free games from EA. No purchase necessary once claim are yours to keep. These
On the House offers only last for a limited time so act now.
KJ-52's New Album "Mental" is to due to release on October 21st. Anyone planning to pre-order must do so now as they are doing a limited-time offer. For $6.99, buyers get to download two of KJ's hit single "Gameface (feat. KB & Soul Glo Activator)" for free. So click this link to get an early download: smarturl.it/ibegoinmental14
MMORPG.com is hosting lots of giveaways in there special offers page here: http://www.mmorpg.com//features.cfm/view/special_offers  Offers include closed Beta keys and gift packs for games. But hurry these offers don't last long.
Head over to Freefly's and snag limited time freebies and also get products for free or cheap with money saving coupons. I've been using Freefly's for a few years and have gotten countless freebies from this site. Definitely a true believer.
Any PSH Users? Enistachia has been hosting a monthly contest since August having a different topic every month. This month is Playstation Home Hoarder. User must submit a photo of them being in or near a mess of items in their personal space. Winner with the most votes (likes) will get three months of Playstation Plus. Deadline to submit your photos is September 29th.